Justice Week 2020 – Day 3

BPP Streetlaw Student Mahira Ali reflects on her experience of delivering a Streetlaw session and getting involved in Public Legal Education
I have been a part of BPP Streetlaw at Manchester for nearly 6 months. The reason I joined this Pro Bono project is because it is distinct from all other opportunities, I have previously been involved in. Street Law offers volunteers the opportunity to become involved with a variety of different projects e.g. school visits, prison visits and attending tribunals to deliver a presentation. Therefore, Street Law adopts a far more practical approach to involve students in Pro-Bono initiatives. Already, in my short time on the project, I have spoken to Litigants in Person in the employment tribunal, visited primary school students and delivered a workshop to a Women's Support Group. It is that last experience that I will write about in this blog.
As a BPTC student, I believe that Street Law provides ample opportunity for students to become exposed to many areas of the Law and allows them to gain an insight to the type of work, cases and issues barristers would come across day to day within a particular field. As a result of being a Street Law Volunteer, I have been able to develop a multitude of skills which include an ability to work in a team environment, sharing responsibility and an ability to relate to a wider cross-section of society.
During Justice Week, BPP Streetlaw Manchester invited Collaborative Women – a local Women's Support Group helping Women escape challenging circumstances – into our University to take part in one of our workshops. Myself and two other volunteers would be discussing important matters of family law with the Women, before we would be taking part in a Q&A event with a Barrister and Solicitor. The professionals would be discussing overcoming challenges as a Woman working in the Law. The aim was to equip the women with the skills, knowledge and inspiration they needed to tackle their own challenges.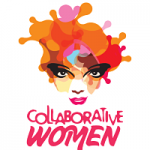 In order to make the session as engaging as possible, we made the presentation interactive which required the audience to form discussions of the scenarios presented before them. We felt this was the best approach to deliver this session as by using scenarios, the audience may find that they could relate to them, the benefit of using this strategy is that we were able to inform the audience without giving direct individual advice.
To prepare for the session, we performed a dress-rehearsal of the presentation with the supervision of our BPP Street Law Manager who provided the group with individual feedback of our performances. We learned that it was important to maintain a warm and friendly tone throughout the presentation as the topic discussed concerned sensitive issues and to further emphasise to the audience the array of resources and free legal support available from BPP Manchester Pro-Bono and other organisations. This would help achieve our aims not just of increasing legal awareness; but enhancing access to justice through helping people access the information and services they need.
In our session on Wednesday we talked the audience through some important information about what happens when relationships end. This ranged from practical information such as contact your bank etc… to raising their awareness of what their own legal rights are in relation to their children, homes, money etc. We then had two legal professionals, including a BPTC tutor talk about their own personal experiences of overcoming challenges working in the legal sector. At times, this session was emotionally raw; the issues we talked about where real problems in the lives of those in our audience. But this was a really positive experience for all involved, it helped to break down barriers between lawyers and this particular community group. It helped the Women have a better understand of our legal system and certainly made them more comfortable talking openly to legal professionals.
In terms of the information we gave to Collaborative Women,  I was shocked that the Women didn't seem to know where they could turn to for this information until they found Streetlaw. This reflects the restricted access to vital information and services that many people are now faced with. Legal Aid cuts have had a massive impact on family law, but through our session today – with activities and scenarios to help communicate more effectively with the Women – we have helped to open up access to justice for this community group. Through answering their questions, we have given the confidence and knowledge to make informed choices and decisions about their own personal circumstances.
And for me personally, this has been an invaluable experience. Hearing our guest speakers, meeting the Women, and delivering the session itself has taught me so many different things. It has helped me to be able to relate to clients on a personal level; reminded me that we should never make snap judgements and that each person in a room has their own personal story behind them. It's an experience I would not have gotten anywhere else – only on Streetlaw.