The Small Business Commissioner: Who Is He and How Can He Help You?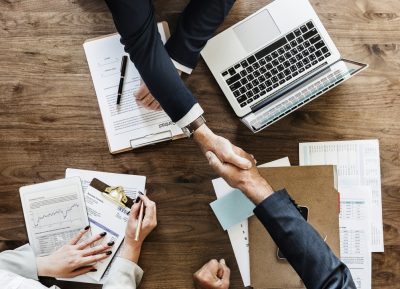 Lakshmi Mahajan is a student at BPP law school studying the GDL. Lakshmi also volunteers as a Student Assistant for the BPP Enterprise Pro bono Clinic. Passionate about helping small businesses get the right legal advice, Lakshmi authored this article under the supervision of Angela Cahill, Supervising Solicitor for the Clinic. 
The Enterprise Clinic can provide free commercial legal advice on how to pursue unpaid invoices and ensure your businesses' terms and conditions are effective. Please contact us on 0330 060 3633 or blac@bpp.com to book an appointment.
In an economic culture where supply chain bullying is a harsh reality, the Small Business Commissioner could be considered a knight in shining armour for small businesses. But who is he, and how can he help you?
Who is he?
Former Conservative MP, Paul Uppal, was appointed the Small Business Commissioner ("SBC") in December 2017. With over 20 years' experience as a small business owner himself, he has embarked upon the role in order to bridge the gap between business and politics, and promote awareness of the issues faced by small businesses to the general public. Having lived through the struggle of overdue payments, time management and lack of exposure, he aims to "champion" small businesses.
So, what's his vision? In an interview, Uppal explains his ambition:
"We [want] to make sure that we do everything we can so that small businesses can say that the UK is the best place to start and run a small business- it should be an exemplar."
Through tackling the hostile business culture and assisting in overdue payment issues, the SBC hopes to render an equal business environment for businesses of all types.
Why do we need him?
Following excessive reports of overdue payments owed by large businesses to small businesses in 2015, the government decided it was necessary to establish an independent body to handle the problem. In essence, the SBC will regulate the economy by supporting small businesses. It is notable that the appointment of the SBC followed the enactment of regulations in April 2017, stipulating that large businesses must disclose their payment practices and performance. Recently, however, it has been found that this measure is yet to be of any benefit with respect to late payment issues (see article). It is clear that we need the Small Business Commissioner now more than ever if we are to overcome the hostile practices between small and large businesses.
What does he do?
The SBC offers the following services to small private companies within the UK:
Provides free advice and guidance on how to resolve general disputes with larger businesses.
Refers small businesses to organisations that can offer advice, assistance and support in resolving disputes through the website.
Consider complaints regarding payment issues between small businesses and large customers, and will recommend how to resolve these disputes effectively.
Generally speaking, the Small Business Commissioner should be a small businesses' first point of contact.
How can he help you?
As the SBC is primarily concerned with the issue of overdue payments, the website provides two avenues of handling the issue; advice on how to deal with an unpaid invoice and a complaint service.
How to deal with an Unpaid Invoice
The SBC suggests the implementation of the "Check, Chase and Choose" method.
1) Check. Your invoice must comply with the minimum requirements as stipulated on the GOV.UK website. These requirements are dependent on your type of business (i.e. sole trader or limited company), however, for payment purposes, it is recommended that you include:
The name of the contact.
Your customer's reference, for example, a purchase order number.
A warning that you charge interest on late payments.
Other elements of checking include whether the invoice reached the right person and whether it arrived within the necessary time frame. It is also useful to create a template invoice, examples of which can be found on the SBC website.
2) Chase. If you have verified that your invoice was accurate and correctly received, it is now time to chase up the payment. As Uppal states in the above video, small businesses must be persistent in this part of the process! SBC suggestions include:
Establish a procedure for chasing. This includes ascertaining the relevant dates by which you might start taking action. Similar to an invoice template, a pre-established timetable can be useful for and may be applied to all dealings with large businesses. Examples can be found on the SBC website.
Consider strategies for contacting customers. No business wants to break down solid customer relationships so it is important to consider your contact method, use of tone and language when developing your strategy. Potential strategies include making the first contact by email/text, preparing for delaying tactics and externally hiring an employee to chase up payments.
Assess how to escalate the process. If your strategy has been put in place and still no payment has been made, it is time to consider how you might escalate the process. Suggestions of how to escalate "chasing" include issuing a reminder of interest charges, contacting a senior within your customer's company, and checking if they signed the Prompt Payment Code.
3) Choose. If payment issues continue to persist following the above strategies, it is important to consider all of your options regarding further action. Choices include:
Obtain advice. You may wish to contact the government-backed helpline for free business advice, or a qualified solicitor or accountant to decipher what your next steps are both commercially and legally.
Take action. There may be measures you can take in order to induce payment. Possible actions include negotiating an agreement with your customer, with which the SBC can provide assistance, or directly complaining to the Small Business Commissioner regarding the issue (See below for further details).
Take legal action. Legal actions include sending a solicitor's letter or making a money claim. There are alternatives to a court which can be a faster method of resolving the issue but are usually higher priced, for example, mediation, which involves an independent mediator who will help resolve the dispute.
The Small Business Commissioner Complaint Service
As mentioned above, when it comes to choosing what further steps to take following a payment issue, you may wish to directly complain to the Small Business Commissioner. Below are the steps you should follow:
1) Check that you can complain. Complaints must be made by businesses with fewer than 50 employees, regarding a business with more than 50 employees.
2) Check that the SBC will accept your complaint. Accepted complaints include:
Payment issues due within the last 12 months.
Payment issues that you have tried to resolve with the customer.
The SBC will consider exceptions to these criteria, i.e. if your customer has utilised delaying tactics deliberately.
Rejected complaints include where payment issues arise:
Due to the customer's dissatisfaction with your price.
Where there has already been a legally binding decision i.e. a court judgement.
Where your customer is in the public sector.
Where your customer is a supermarket and therefore your complaint should be made to the Groceries Code Adjudicator.
3) Send your complaint. You should email the SBC with the details of your complaint. Note that you have the option to do so anonymously if you prefer. You must include those who are party to the complaint, the amount and date of payment due, the agreed terms of the payment, a summary of goods/services that you provided to the customer, and a summary of the attempts you have made to resolve the issue.
If you are a small business owner and have had payment issues with a large business, contact the Small Business Commissioner and see what he can do for you!